Meet the statues
The sculptures add to the character of the place and, especially nowadays, often stir up all kinds of emotions. Today, you can find temporary sculptures by contemporary artists in Trutnov, which definitely provoke stormy discussions.
David Černý's walking trabant on Svatojanské náměstí and Michal Gabriel's flying red deer on Bulharská Street are two phenomena that are definitely worth seeing and discussing.
Trutnov, city centre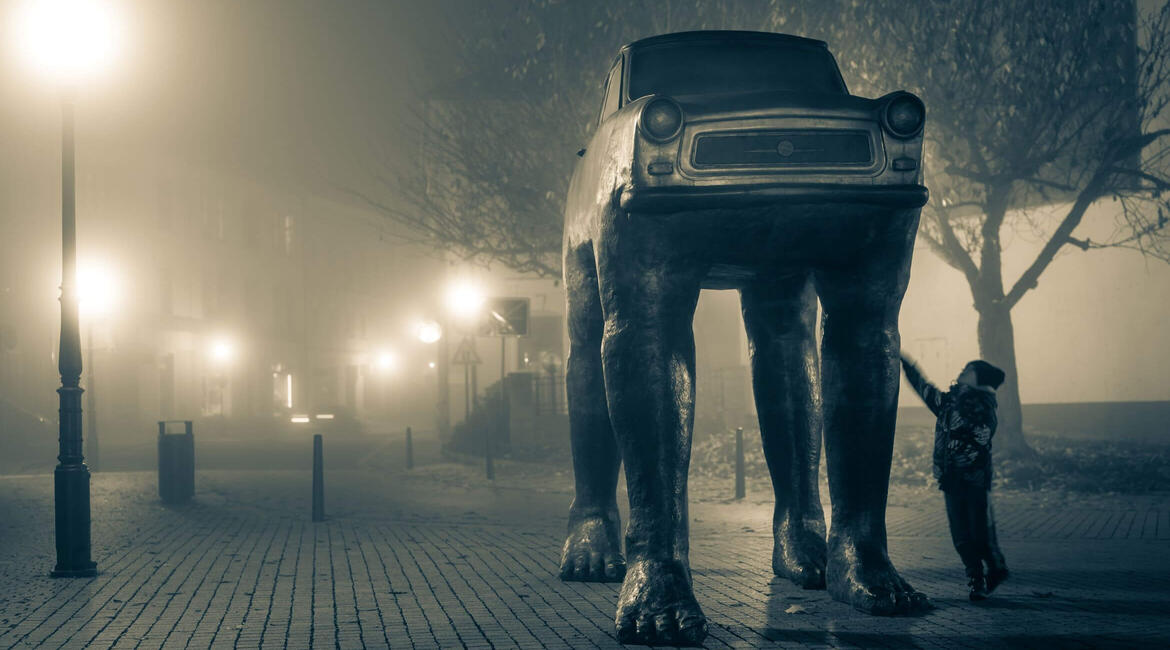 Black's Quo Vadis
The walking trabant will be seen on the pedestrian zone until the end of August. For some, a terrible bad taste, for others, an amazing piece of art.
But it's good to know that the artist created the sculpture in 1990 as a reminder of the four thousand Germans from the former GDR who fled their homeland in 1989 in search of freedom and sought asylum at the embassy of the Federal Republic of Germany. The streets of Prague were filled with abandoned Trabant cars.
With this in mind, perhaps the view of the statue will be clearer.
Michal Gabriel, Flying Deer
To see the second unusual statue you have to look up to the heavens. Although deer do not normally fly, this one soars majestically on its wings.
The sculpture is part of a unique exhibition in the Trutnov City Gallery called To Meet a Deer. The exhibition is a selection of twenty-nine works by artists from the 19th century to the present day, depicting the uncrowned magical king of the forest.
Michal Gabriel is also the author of the long-standing lion on Slovanské náměstí. The joint view of two differently treated animal subjects once again evokes strong emotions.
Další povedené akce