Cirk-UFF
"The best thing going in the Czech Republic". This is how the prestigious economic magazine The Economist evaluated Cirk-UFF in 2014 - the Trutnov festival of the new circus. And the festival is flourishing. Every year at the turn of May and June, the world's best from France, Australia, the USA and also our La Putyka or Losers Cirque Company present themselves here. The performances take place in the UFFO Community Centre, in the adjacent tent and on the outdoor stages.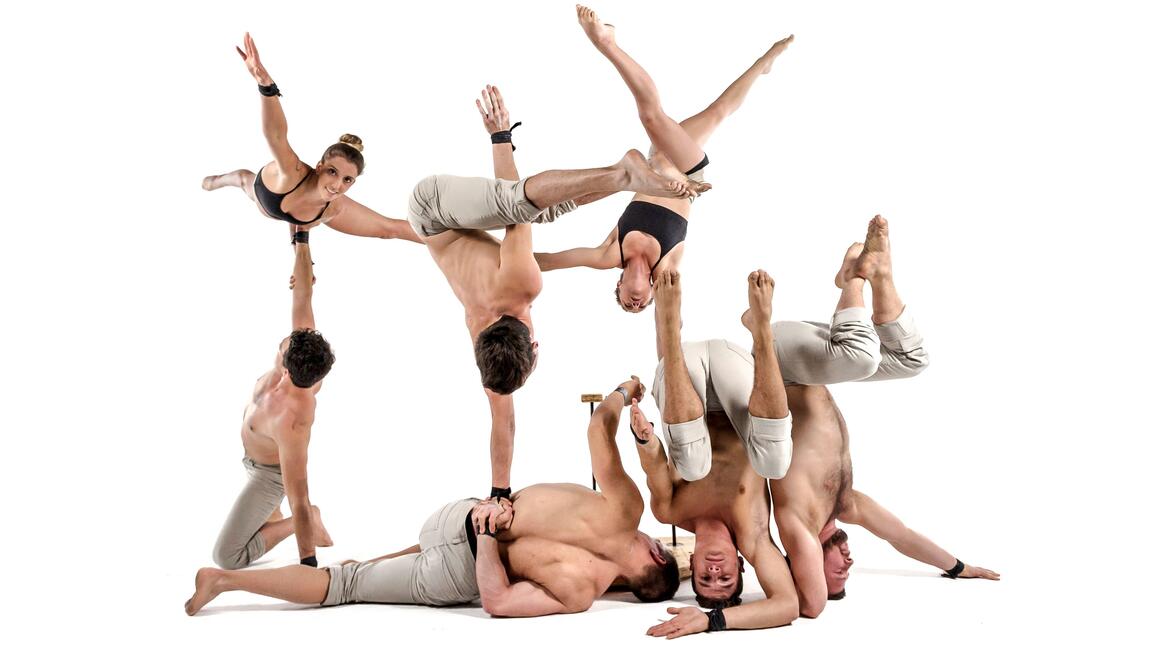 Cirk-UFF, already a permanent fixture on the international festival circuit, hosts almost two dozen circus troupes, performers and innovative circus acts every year at the turn of May and June. Their artistic skills are breath-taking. Almost sky-high human pyramids, incredible acrobatics, music and dance that will excite anyone.
Almost every year, some companies present their premiere performance, which is often a premiere and a finale in one. That's when it's a performance designed exclusively for the UFFO arena. Quite often, artists from different troupes will collaborate and create unique shows that can be seen here and here only.
The performances take place in the theatre hall or the Uffo arena, the adjacent tent, the open area in front of Uffo and in the streets of the city. The last two places are free to the public. The festival also has an additional program, such as a striped T-shirt party in the garage or the LeGrando program.
Visitors young and old can try out various artistic circus skills, such as walking on nails, tight rope walking, acrobatics, or juggling. The festival lasts 4-6 days, with final performances usually on the first weekend of June.
Words can't capture the dynamic character of events full of transformations and changes. See how some moments were captured by the camera. But most importantly, come and experience Cirk-UFF.
CIRK-Uff 2023
More information