Cycle path 4212 - In the footsteps of the 1866 war
Cycle path 4212 - In the footsteps of the 1866 war
The 4212-bicycle path is a part of a long-distance cycling route that runs from the Polish border via Trutnov to Dvůr Králové nad Labem and further to the battlefield of the crucial battle of the entire Austro-Prussian War – a place called Chlum near Hradec Králové.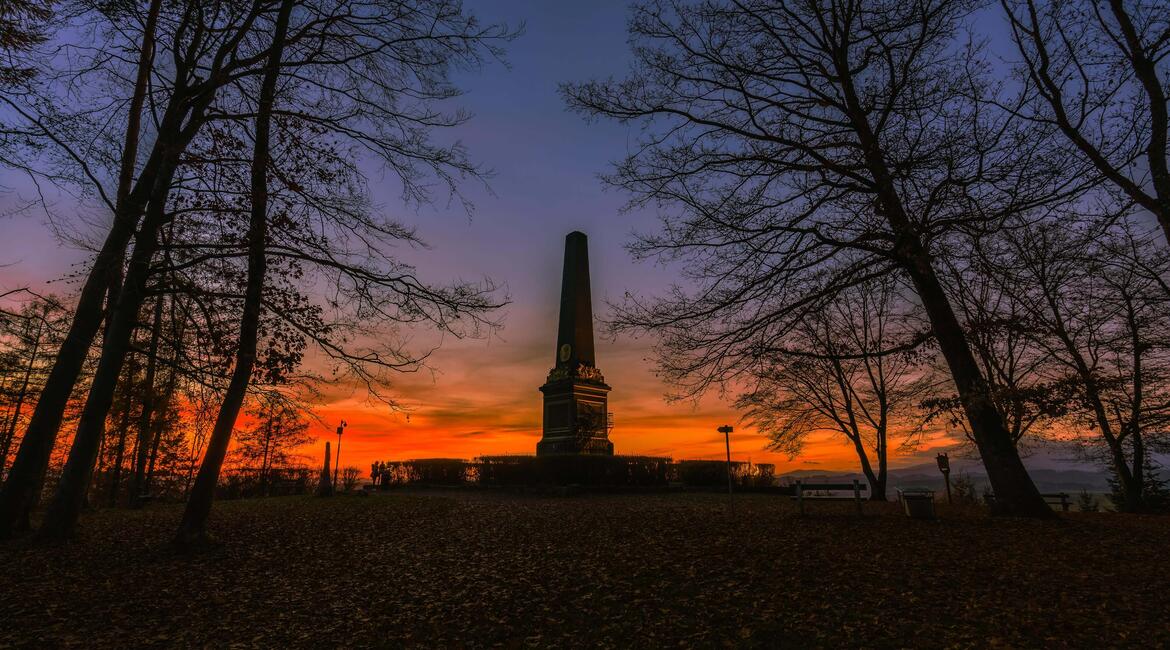 The Trutnov leg is a 12 km long circuit, which is a part of the educational trail "Day of the Battle of Trutnov - Austrian Victory on June 27, 1866" and shows places of important battles near the northwestern part of Starý Rokytník and Bojiště. The route leads along existing or newly built forest and field roads, a short section along a low-traffic road. This creates a circuit, beginning and ending at the monument to General Gablenz.
Along the cycle path there are several sheltered rest areas, where you can stop and regain strength. There are also gazebos equipped with fireplaces and wood suitable for grilling. In the nearby recreational areas, you will for a change find many exercise stations, including an outdoor gym equipment and Bike Park Vlčka, where you can test your skills on wooden footbridges, drops, tilted turns and jumps classified according to their difficulty and character.