Monuments of the mythological origins of the city
Monuments of the mythological origins of the city
The mythological origins of Trutnov are inseparably linked with the figure of a dragon. According to legend dated 1006, the lumberjacks spotted a terrible beast. Frightened terribly, they ran for the fearless knight Trut and together with him they defeated the beast. The dragon has forever inscribed itself in the character of the city and its reflection can be seen here literally at every step.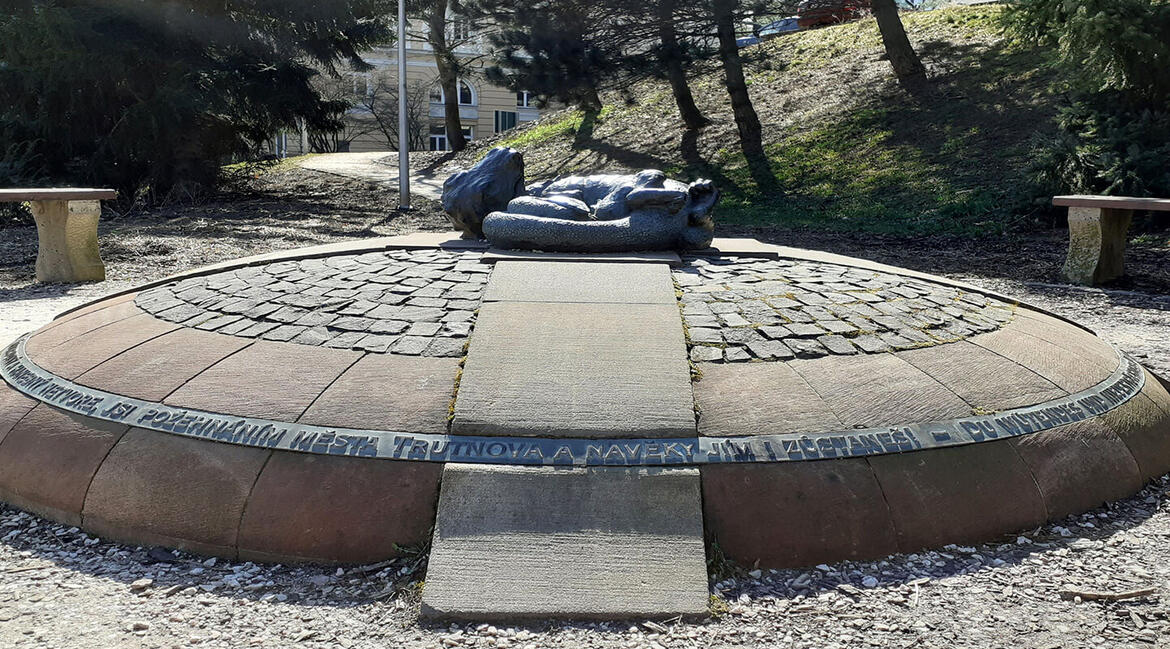 Dragon Alley
A sculpture of a dragon beast can be found in the restored Dragon Alley. It lies on a pedestal, which symbolically depicts the hill under which the dragon den was located, and which provided the base for emerging city. The text on the pedestal is inscribed in three languages, Czech, German and Latin. The content of the text is the papal legate quotation according to one version of old legend and it reads "You cruel and shameful monster, you are the blessing of this city, and you will remain one forever."
Dragons
The mystical dragon is alive in other parts of the city as well. The one that was situated in the town square until the end of the 19th century is currently lazily sprawling in the centre of the city park fountain. From the beginning of May to the end of September you can come across with many different images of the dragon. One of them is attached to the tower wall of the Old Town Hall, another image is placed in the centre of the city roundabout and many other forms of the dragon's image are found in suburban forests or city park.
Finally, you can also enjoy listening to the story of the defeat of the dragon in the Dragon Gallery.
Map
GPS
50.5617256N, 15.9170158E